Christmas Gift Guide for the gourmet cook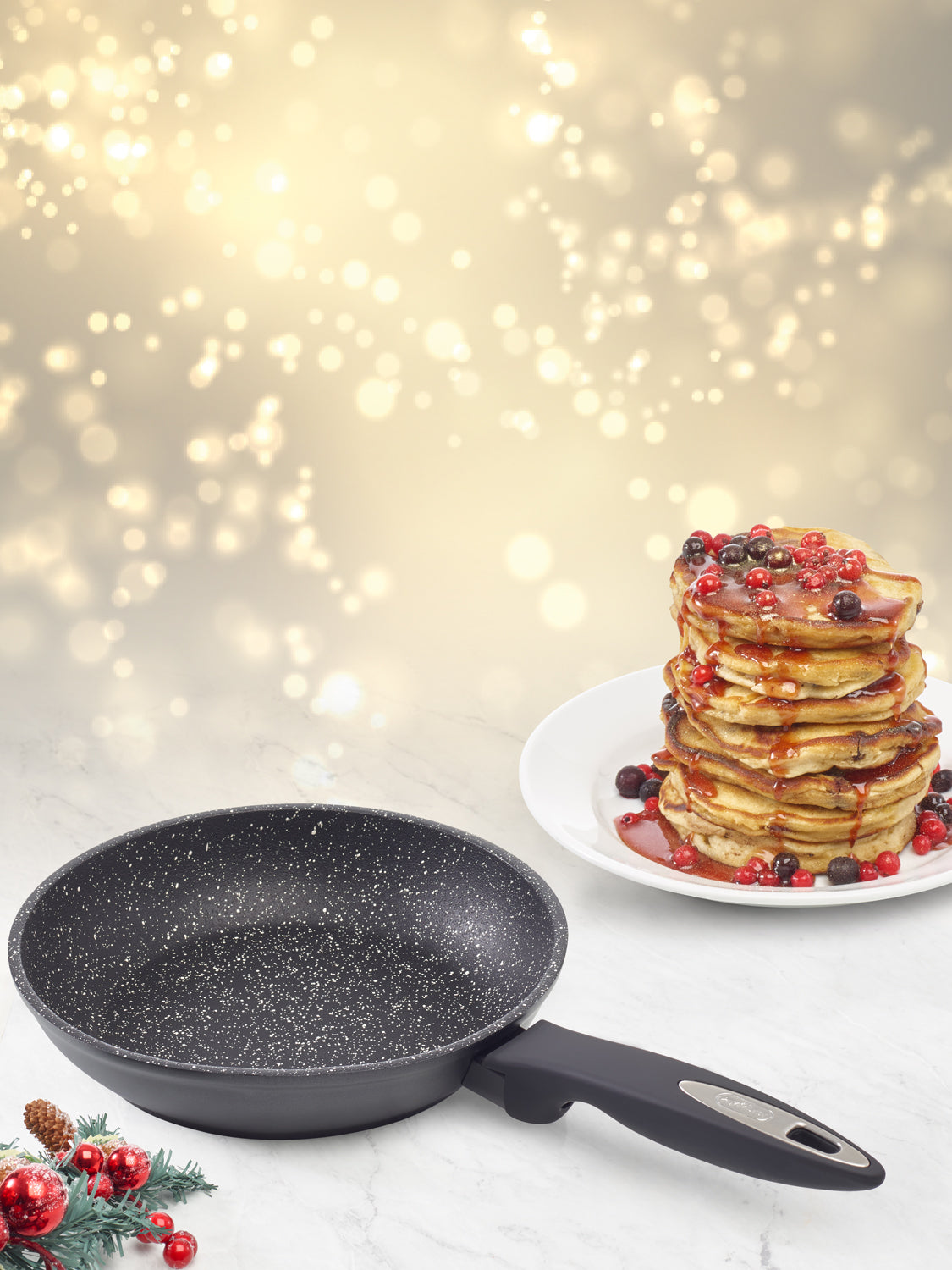 Are you looking for the perfect gift for your foodie loved one? Whether it's a birthday, anniversary, or a 'just because' present, treat the gourmet chef in your life to a culinary delight that will make the cooking process even more enjoyable. Fun and practical, there's a handy kitchen tool in this gift guide to suit every taste.
A new knife
A good-quality set of kitchen knives can make a world of difference when it comes to meal preparation.
If there's a particular kind of cuisine they like to cook, take a look at our guide to different types of kitchen knives so you can see which sort would work best. There's a blade to suit every recipe — from paring knives for intricate cutting to broad santoku knives that can glide through tougher ingredients.
A crucial part of a true chef's toolkit, the right collection of knives for the job can make the cooking process a true joy. 
A chopping board
If you want to go all-out, why not pair those shiny new knives with a stylish chopping board?
Over time, cutting boards can become scarred, stained, and worn out. When choosing a chopping board as a gift, it might be nice to consider the kind of design the recipient might like. Perhaps a polished wooden one to complement a rustic kitchen? 
Or, for the adventurous cook who likes to mix up ingredients, how about our Zyliss 4 in 1 Chopping Board Set? This collection brings together four different cutting surfaces, so there's no need to wash the same board between chopping different food types. Each board has an easily identifiable logo — perfect for preparing recipes with lots of elements without running the risk of cross-contamination.
Gourmet salt
A sprinkle of salt can add the finishing touch to any dish. However, for the chef who adores full flavour, a dash of gourmet salt can take it to a whole new level.
From spicy chilli salt to subtly sweet smoked varieties, gourmet salts can add depth and complexity to a whole host of recipes. Coarse salts can create a bit of crunch, too. If you're unsure what type of flavours or textures the recipient might like, you could try finding a selection pack so they can sample a few different kinds.
Cookbook stand
There may be endless recipes available online nowadays, but is there anything quite like flicking through a well-loved cookbook? 
If your chef friend likes to keep it old school, a cookbook stand is a handy way to help them stay on track with their recipe without losing their page. It can prop up the open book, hands-free, to keep it free from mucky fingerprints and splashes of food. 
And if books aren't their thing? Well, a cookbook stand can keep a tablet in the perfect position, too!
Sous vide cooker 
Experienced cooks will love the opportunity to flex their culinary muscles with a sous vide cooker. 
Sous vide means 'under vacuum' in French. The cooking technique involves vacuum-sealing food in a bag and cooking it in a water bath. A sous vide cooker helps keep the food at a very precise temperature for consistent results every time.
From juicy steaks to tender salmon fillets, this type of cooking is a unique way of packing in flavour and texture. 
Spiralizer
Spiralizers are a quick and easy way to add a burst of nutrition to dishes. Whether your loved one is monitoring their carb consumption or just enjoys a wide variety of vegetable flavours, a spiralizer will give them the chance to try out exciting new dishes. 
Multi-blade spiralizers, like our Zyliss Spiraslice, offer endless opportunities for light and tasty pasta alternatives. From courgette spaghetti to butternut squash lasagne, these nifty gadgets can produce curls, strips, and broad panels of vitamin-packed fresh veggies. 
A crepe pan 
Why limit pancakes to Shrove Tuesday? Whether sweet or savoury, crepes and pancakes make a delicious breakfast or snack any time of year. If your gourmet cook wants to practice their flipping techniques, treat them to a brand new crepe pan. They're sure to love this tasty Summer Fruit Crepe recipe.
Look for a design with a low edge and top-quality nonstick surface, like our Zyliss Cook Ultimate Crepe Pan. It's the ideal shape for deliciously even results, and its innovative coating is free from harmful toxins. As a bonus, the Ultimate Crepe Pan is oven safe, making it easy to reheat pancakes or melt your favourite toppings.
Stainless steel soap
What about cooking gifts for the chefs who already have a full collection of utensils and gadgets? 
Well, the aromas of onion and garlic might be appealing as your food is cooking, but the lingering odour on your hands tends to be less welcome. A soap-shaped bar of stainless steel can magically erase (or at least reduce) strong smells. 
Stainless steel soap bars work by attracting sulphurous molecules that might cling to the skin after peeling and chopping garlic or preparing fish. An ideal gift for the cook who loves robust flavours but wants to stay fresh.
A salad spinner
Do you know a health-conscious chef who's trying to incorporate more fresh greens into their meals? Perhaps they enjoy putting together delicious and nutritious sides or salads for picnics. 
Introduce them to a salad spinner and make soggy lettuce a thing of the past. Our Salad Spinners remove excess water for crisp, fluffy greens. Whether it's peppery rocket, crunchy iceberg, or delicate spinach, a few turns in a clever spinner, and your salad mixes will be fresh and ready to go. 
No matter what kind of culinary delights your friend or loved one enjoys, there are all sorts of cooking gifts to make them smile. Discover our wide range today, and your present might just inspire them to experiment with some new creations.
Zyliss e-Gift Voucher
If you're still unsure how to spoil your loved one - let them decide. Our Zyliss gift vouchers are available in £10, £25, £50, £100, £500 denominations, perfect for all budgets and spendthrift chefs! 
-----
Liked this? Read more related articles from the experts at Zyliss: