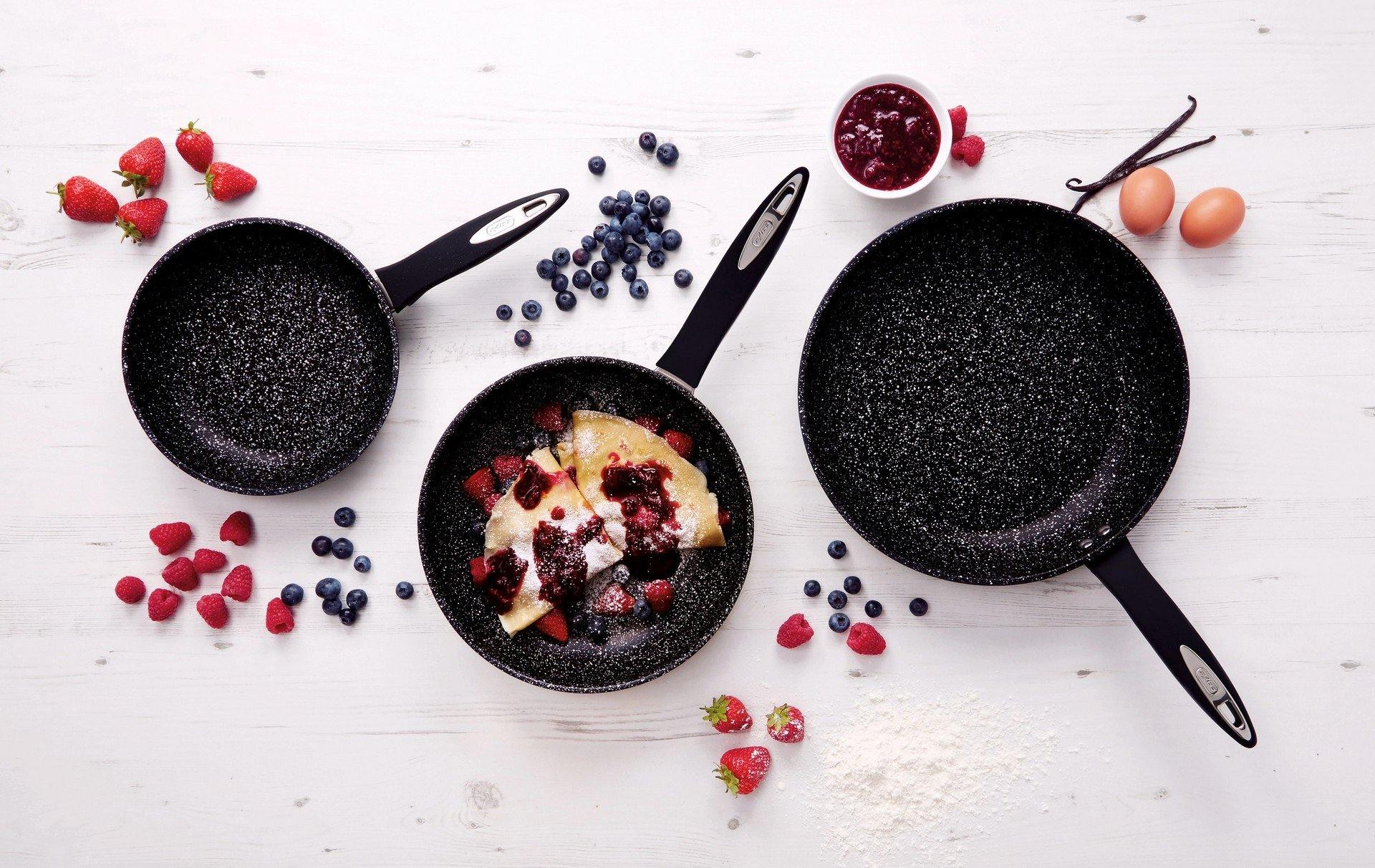 Prep: 5 mins
Cook: 5 mins
Product(s)
Ultimate Non-Stick Induction Safe Frying Pan
Easy Pull Manual Food Processor
Ingredients
150g plain flour

325ml milk

1 large egg

1 tsp vanilla essence

Icing sugar for dusting
For the filling
125g blueberries

125g raspberries

150g strawberries, hulled and quartered

2tbsp caster sugar
Method
Sift the flour into a blender or

food processor

. Add the milk and egg and process until smooth. Pour into a jug.

Heat the pan on a medium heat. Pour in enough batter to thinly cover the

base of the pan

. After 1 or 2 minutes check to see if the crepe has browned underneath then flip it over and cook for 1/2 – 1 minute until browned on the other side. Keep warm while making the remaining crepes.

Once all the crepes are made and they are keeping warm, place the fruit and sugar in the pan and cook gently until the fruit is warmed through and just beginning to produce some juice.

Place a spoonful of the fruit on one quarter of a crepe and fold into four. Repeat with the remaining fruit and crepes. Dust with icing sugar and serve.