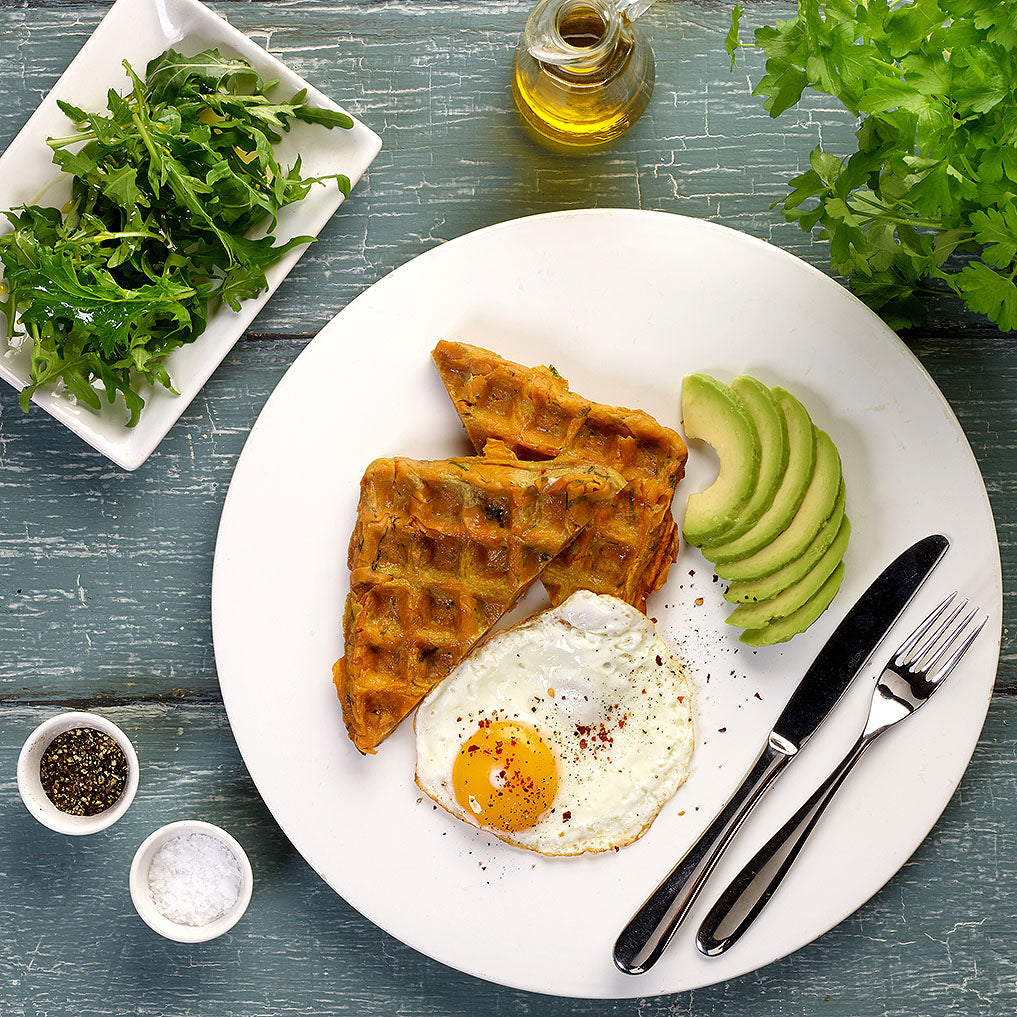 Prep: 5 mins
Cook: 20 mins
Product(s)
4 in 1 Avocado Masher Slicer & Scoop Knife
Ingredients
250g sweet potato (2 large sweet potatoes)
1tbsp olive oil
2eggs
1tsp smoked paprika
Salt & pepper to taste
A handful of chopped coriander (or parsley)
1/4tsp red chili flakes
Method
Cut the sweet potatoes into 2.5" long chunks and spiralise using Zyliss SpiraSlice thin noodles blade.
In a medium size frying pan heat up 1tbsp olive oil. Fry the noodles for 3-5 minutes until just softened but still a little crunchy. Set aside and cool down for 5 minutes or so.
In a separate bowl, whisk the eggs. Add smoked paprika, salt & pepper, chopped coriander and red chilli flakes and whisk again. Add cooled sweet potato noodles into the egg mixture and mix well to ensure all the noodles are well coated.
Heat up the waffle iron and grease with a little oil (you can use cooking rings instead of the waffle iron and cook the noodles in a frying pan). Scoop the sweet potato noodle mixture into the waffle iron and cook until golden brown. Serve the waffles with sliced avocado, fried egg and a side salad.