Gluten Free Mackerel Pate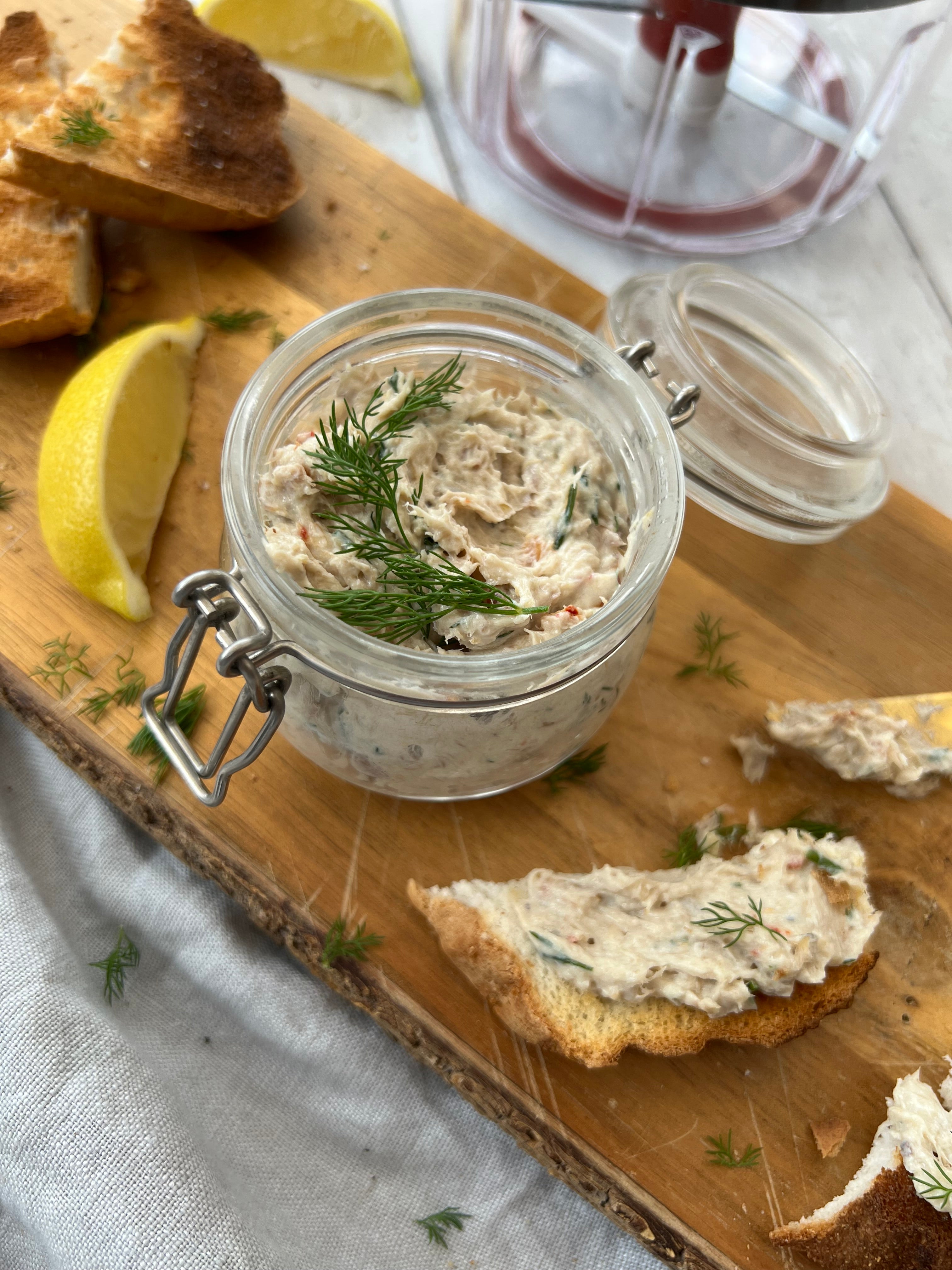 By Katrina Lander - @fitnessfodmap_    
This is one of my favourite dishes to make for a dinner party starter, it's delicious, speedy, and inexpensive, plus there's no cooking involved! It can be prepared 48 hours in advance if stored in the fridge in an airtight container.
Kitchen tools needed: Zyliss Easy Pull Food Processor
Prep: 10 minutes  
Difficulty: Easy 
Serves: 4 as a starter
Ingredients 
200g Pack peppered smoked mackerel fillets

200g Light soft cheese
Juice and zest ½ lemon
½ bunch fresh dill, roughly chopped
1 Tbsp horseradish sauce
½ Tsp chilli flakes (optional)
To serve:
Gluten free toasted bread (my preference is sourdough)
Method 
Remove the skin from the mackerel fillets, flake the fillets into chunks and add to the food processor along with all other ingredients.

Blend a handful of times if you want the pate chunky, continue to blend if you prefer a smooth texture.
Sprinkle with an extra garnish of fresh dill and serve alongside toasted gluten free bread.
Tips:
I adore the mackerel pate paired with pickled cucumber – a great way to use up the remainder fresh dill.