What Ceramic Cookware is Best?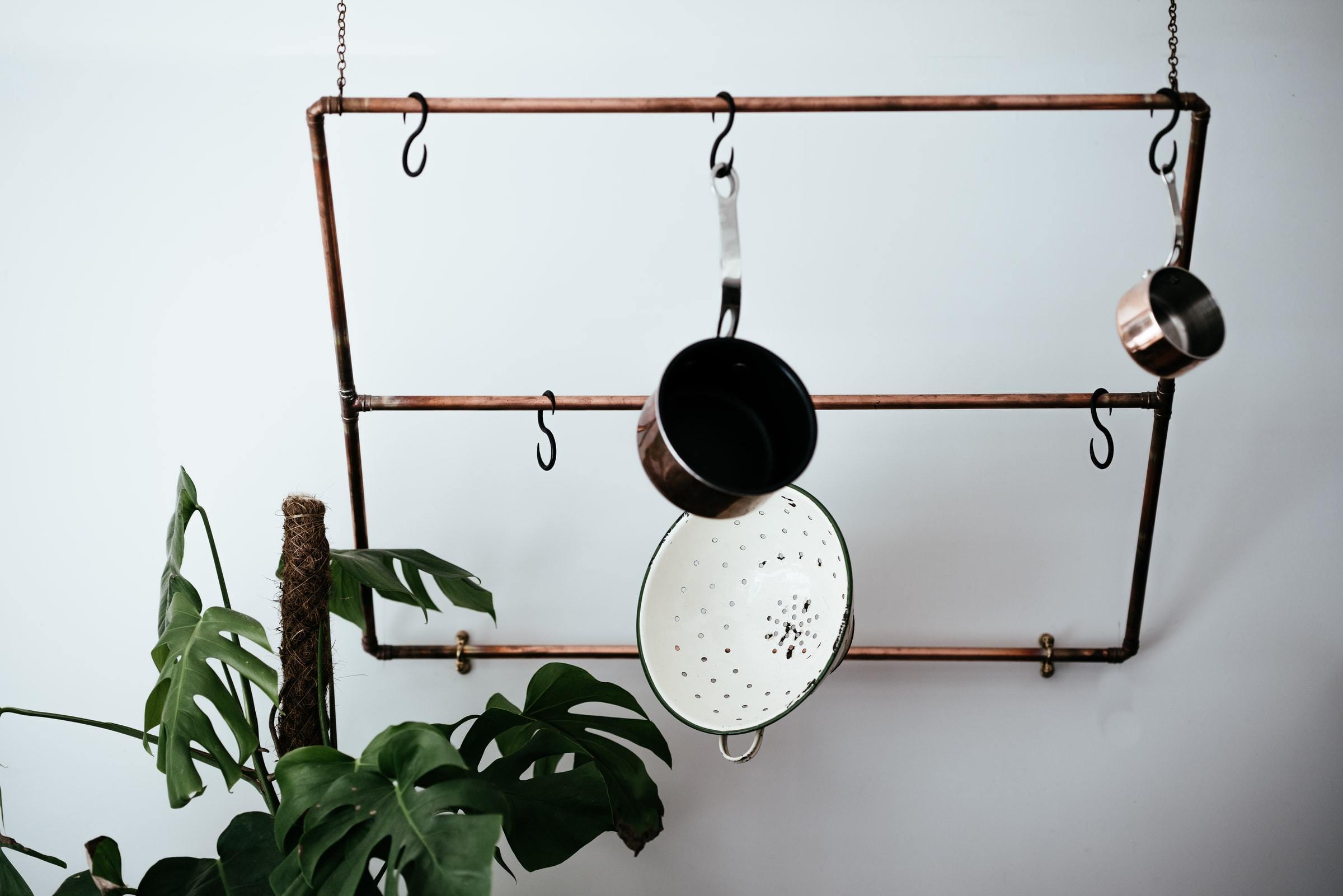 If you're searching for robust and versatile pots and pans, ceramic cookware could be for you — look no further than the Zyliss Superior Ceramic range. These non-stick kitchen essentials feature an innovative ceramic coating that can help you create tastier, healthier meals every day. 
What is ceramic cookware?
Ceramic cookware is made from a base of durable metal and finished with a coating of glazed, kiln-baked clay. The ceramic coating makes these types of pots and pans naturally non-stick, non-toxic, and easy to clean. It's worth noting that some ceramic cookware is made solely from clay, rather than having a metal base.
Ceramic pans are safe to transfer from hob to oven — perfect for keeping meals warm, reheating leftovers or topping your dish with a delicious lashing of melted cheese. They are particularly suited to slow-cooked recipes but can be used for a variety of dishes and cooking styles, from stir-frying to baking. 
Reasons to buy ceramic cookware
Ceramic cookware is a popular choice due to its stylish appearance as well as its superb performance. Available in a range of designs and colours, ceramic pots and pans are artfully glazed and suit all kinds of kitchens. You're sure to find a style to your taste and cooking requirements.
The ceramic coating on this type of cookware has a number of benefits. Because it is naturally non-stick, you don't need to use as much oil or butter when frying, ideal for the health-conscious chef and for keeping that cholesterol in check. Less oil also means less mess — ceramic cookware is easy to keep clean with a quick wipe, and our Superior Ceramic Range is even dishwasher-safe.
The coating is also more environmentally-friendly than traditional non-stick pans, which often contain toxic chemicals and heavy metals, such as lead, that can damage both the planet and your health. 
Ceramic cookware heats quickly and evenly, making it versatile in both hob and oven cooking. The non-stick layer won't be damaged in the oven like traditional PTFE (Teflon) or PFOA cookware.
Ceramic cookware also tends to weigh and cost less than stainless steel pots and pans, making it a convenient and affordable choice. 
Best ceramic cookware from Zyliss 
Zyliss Superior Ceramic pans are built to last. Made from a base of heavy-duty aluminium, these cookware items are topped with a layer of advanced XERA-DUR2 coating for the ultimate non-stick surface. This Swiss-engineered coating provides three times longer-lasting non-stick than other pans and all without lead, cadmium, or toxic plastic polymers. The innovative layer enables these pans to withstand higher temperatures than traditional non-stick cookware, with no risk of releasing toxic fumes.
Forged aluminium gives the Zyliss Superior Ceramic range durability and resilience, as well as ensuring even heat distribution throughout. Their dot induction bases are suitable to use on all types of hobs, and these pans are oven-safe up to 356°F (180°C). This versatility makes them ideal for all kinds of dishes, and you can transfer them directly from the hob to the oven without damaging the non-stick surface.
You can be confident you'll get perfect results every time. The Zyliss Superior Ceramic Saute Pan is ideal for frying foods that are notorious for sticking. Whether you're shallow frying, stir-frying, or gently simmering, Zyliss Superior Ceramic Fry pans come in a range of sizes, from 20cm to 28cm, to suit all cuisine purposes. 
Zyliss Superior Ceramic pans have ergonomic, non-slip handles that not only look elegant but also make your cooking experience comfortable and convenient.
The Superior Ceramic range features a limited lifetime warranty, and these pans are accredited by the Good Housekeeping Institute (2020), so you know you're getting top-quality, trustworthy products that will stand the test of time.
What does ceramic-coated mean?
Ceramic-coated cookware is made of metal and topped with a ceramic non-stick coating. 'Pure' or 100% ceramic cookware, on the other hand, is made solely of kiln-baked clay which is then glazed. Ceramic-coated pots and pans tend to be more durable than 100% ceramic ones, and many are dishwasher-safe, making them easier to maintain.
The difference between ceramic and porcelain cookware
The difference between ceramic and porcelain cookware lies in the way the clay coating is fired. Porcelain cookware is fired at a high temperature, giving it a hard, glass-like texture. Porcelain coatings can crack when transferred quickly from a hot surface to cold water.
Ceramic is more porous, hardened at a slightly lower temperature. Ceramic cookware tends to be more affordable than porcelain and can be used for cooking acidic foods such as tomatoes and lemon juice. Acidic ingredients can damage porcelain coatings more easily.
Is ceramic cookware safe? 
Many traditional non-stick pans contain a coating of PTFE (Teflon) or PFOA, plastic polymers that can release harmful chemicals when heated over a certain temperature. Acidic foods and dishwashers can also damage these types of pans, releasing those toxic chemicals.
Ceramic cookware is a safer alternative. The clay-based coating makes these pots and pans naturally slick without the need for dangerous chemicals. Ceramic pans are also safe to use with acidic foods, and many (Such as our range) can go in the dishwasher for cleaning without risking any damage to the non-stick coating.
Is it worth the cost?
Ceramic pots and pans tend to be more affordable than stainless steel options, and this type of cookware can help you save time in the kitchen, making it a practical choice for busy households. Ceramic pans heat quickly and evenly, can be transferred straight from the hob to the oven, and are easy to clean and care for — no more soaking for hours to dissolve stuck-on rice or scrambled eggs!
Health-conscious cooks will appreciate the toxin-free, non-stick nature of ceramic cookware and the benefits it brings.
If you're looking for pans that are environmentally and family-friendly, convenient to use, and look great, ceramic cookware is worth the investment and will make day-to-day cooking a delight. As a bonus, the Zyliss Superior Ceramic Cookware range is completely dishwasher-safe, making it an ideal addition to any kitchen.