12 of the Best Kitchen Gadgets You Need to Buy in 2021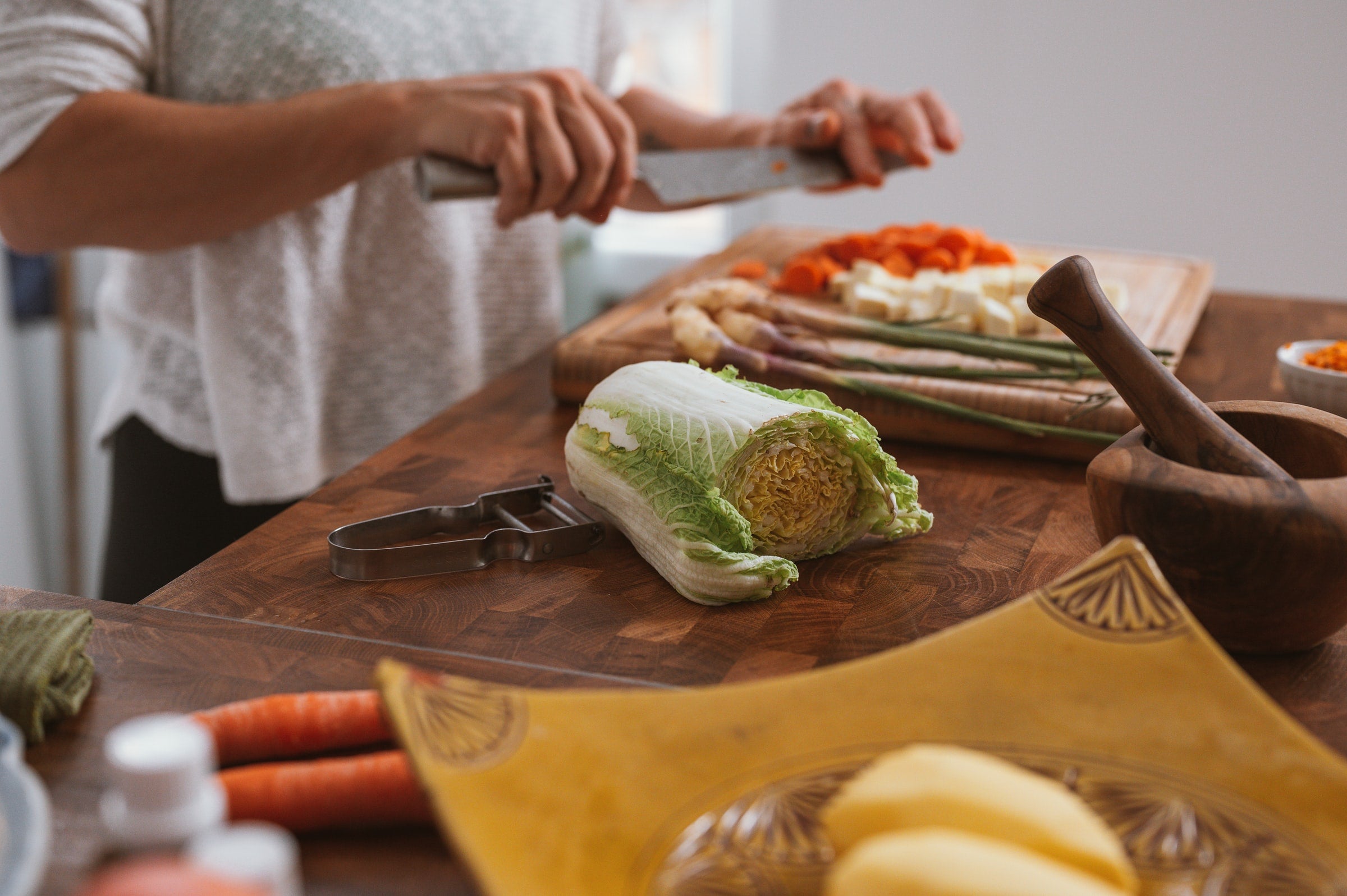 With many people spending more time indoors and eating out less, 2020 saw a rekindling of our love for home-cooking and getting creative in the kitchen with handy food preparation tools. 
How can having useful kitchen gadgets make cooking easier? 
Meal prep can be time-consuming, and sometimes a little daunting. However, there are lots of cool kitchen gadgets on the market to make the job quicker, easier, and more enjoyable. 
From spiralizers to olive pitters, these innovative tools take care of the fiddly little tasks so you can cook with confidence and focus on making the culinary magic happen.
1. The avocado slicer 
Avocados are versatile, but they can be slippery and messy to prepare. If you want picture-perfect avo on toast, an avocado slicer carves through the skin without damaging the fruit inside, and most come with a nifty pitting tool. 
Multi-use tools, like this 4 in 1 Avocado Tool, make it easy to safely de-stone, slice, and mash avocados with one convenient gadget — whether you want chunky pieces or smooth guacamole.
2. Super salad spinner 
We've all been there: you take a bite of your sandwich and instead of crunchy lettuce, you get a limp, soggy mouthful! Salad spinners drain excess water from leaves to leave them clean, fresh, and crisp. 
Salad spinners can be electric or manual. If you prefer manual, look for one with an ergonomic handle and a lightweight basket — these will make pulling the spinner a doddle and prevent arm fatigue.
3. A handy spiralizer 
Spiralizers make it easier than ever to get more vegetables into your diet. Courgette spaghetti and butternut squash ribbons provide a colourful feast for the eyes while packing in nutrients at the same time. 
You can even get multi-tool slices like the SpiraSlice rotary slicer. With three different blades, you can create vegetable sheets, spirals and ribbons, perfect for low-carb lasagnes, spectacular salads and tasty, nutritious alternatives to spaghetti. What about a deep, rich ramen broth with light kohlrabi noodles? 
Spiralisers won't take up much room in your cupboard but will open the door to a whole new world of tasty, healthy cooking!
4. Mess-free melon tool 
From honeydew to watermelon, cantaloupe to Galia, melons are at their finest when they're ripe and juicy. But these sweet fruits can be tricky to cut without making a mess. A melon slicer makes it easy to slice through the fruit's tough outer skin, remove the slippery seeds, and separate the flesh from the rind. 
Try one with rounded blades, like the Zyliss 2 in 1 Melon Tool, to follow the fruit's contours.
5. 3 in 1 Pumpkin and Squash tool
We love roasted squash and pumpkin, but it's such a hassle to prepare! Well, not anymore with this 3 in 1 tool specially designed for the recalcitrant vegetables. The serrated steel blade makes short work of the tough outer skin, and the tapered scoop is perfect for removing the seeds inside.
How often have you thrown away the seeds just because you couldn't be bothered to pull them off the stringy flesh? With the claw scoop, it takes just seconds to separate the seeds from the flesh. Simply roast the seeds in an oven with some seasoning for 15 minutes until they start to pop - a waste-free, nutritious snack at your fingertips! 
6. The handheld slicer 
When you require fine slicing, using a knife or vegetable peeler can be dangerous. Handheld slicers come with a tracked food holder to keep your fingertips safe from the flat blade. 
An adjustable handheld slicer is ideal for a range of dishes, allowing you to choose the thickness of your slices.
These versatile gadgets let you glide confidently through your veg prep and achieve uniform results — from julienne carrots to thin potato slivers.
7. Drip-free mixing and dispensing 
Smooth, evenly-distributed batter is the key to perfect pancakes! Get flawless results every time with a mixing and dispensing tool. 
Place your ingredients in the jug and combine using the mixing arm. When your batter is ready, follow the gadget's measurement markings to accurately portion and dispense your batter straight into the pan. 
For fuss-free cleaning, look for a mixer and dispenser that dismantles easily, like the Zyliss Smooth Blend.
8. The pull-processor 
Manual food processors enable you to chop your ingredients with ease and consistency. More compact and portable than electric options, they're ideal for small kitchens or cooking on the go.
Manual food processors with pull technology give you ultimate control over the coarseness of your ingredients. You can chop, blend and puree, all with one versatile gadget.
9. Silicone stopper
Keep your drinks fresher for longer with a silicone bottle stopper. Whether you've opened a bottle of wine, bubbly, or juice, silicone's flexible texture makes it ideal for sealing a variety of bottle sizes.
Silicone is also easy to clean, and there are lots of fun designs around. For an airtight seal, try a bottle stopper with an ingenious press-down lever.
10. Mincing tool
Sometimes a dash of garlic can add the pièce de résistance to your dish, but big chunks won't quite do the trick! To release the flavours fully, you want your garlic to be finely crushed. Using a knife can make this a fiddly job, but a garlic crusher enables you to get quick, even results.
This Easy-Release Garlic Press makes preparation a doddle. Hate the smell of garlic on your fingers? This press peels and crushes the garlic at the same time, so you don't even have to touch them. It's even dishwasher safe, so sit back and enjoy your dinner without having to worry about cleaning up!
11. Twist and Seal storage solutions
We all have that kitchen cupboard that's full of half-open bags of rice, lentils and pasta. Every time you use them, just a few grains of rice or a couple of lentils scatter on the floor - but no longer. With the innovative Twist and Seal storage set, all those unfinished packets can go in the bin!
Just decant your ingredients into the modular, stackable containers and twist them closed. The silicone edge creates an airtight seal that keeps moisture out - so your food stays fresher for longer. For always-crunchy cereal and easy-to-pour rice, get your hands on this set!
12. Easy jar opener 
Sometimes, jars and screw-top lids can be frustrating to open. If you suffer from limited dexterity or if your inner Hulk just isn't showing up, a jar opener can be a real help. 
Jar openers come in a range of designs, but adjustable options like the StrongBoy 2 Jar Opener can be used for lids of various sizes. Long, ergonomic handles are particularly helpful if you have arthritis or reduced hand mobility and need a comfortable option. 
Didn't find the one you were looking for? Take a look at our wide kitchen gadget range on our website. Don't miss out on our daily deals as well, where you can get yourself one of our stylish kitchen gadgets at a bargain price. 
------
Liked this? Read more related articles from the experts at Zyliss: