Sausage Rolls with Beer Braised Onions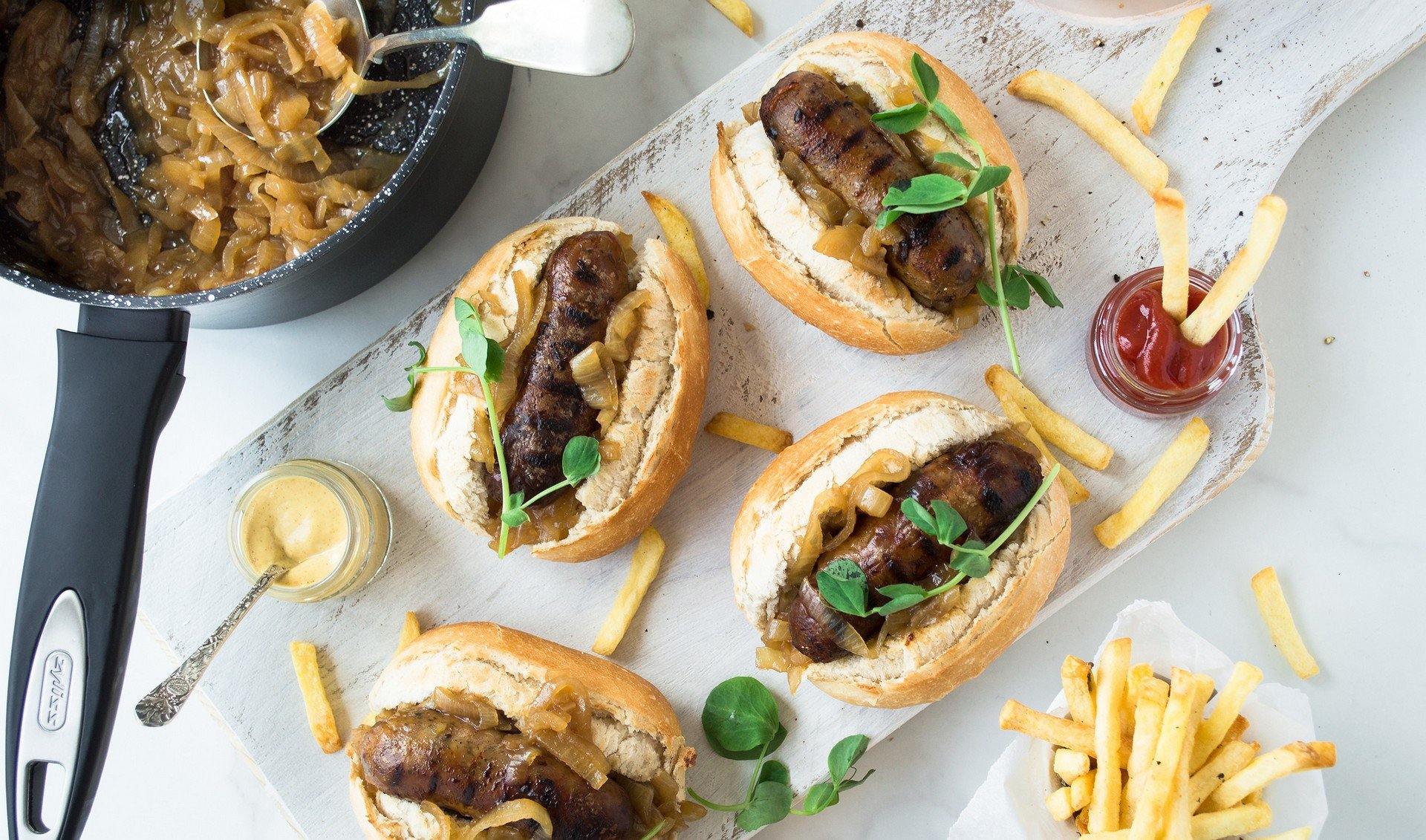 Prep: 5 mins
Cook: 35 mins
Product(s)
Ingredients
For the braised onions:
300g onions, thinly sliced halfway

2tbsp olive oil

4tsp brown sugar

1 cup light ale (or beer of choice)

Salt & pepper to taste
For the rolls:
6 bread rolls

6 cooked sausages

Ketchup & mustard to serve with

Optional: spring onions, sliced for garnish
Method
Heat up 2 tbsp of olive oil in Zyliss saucepan. When the saucepan is hot, add the onions and cook on medium heat for 2 minutes until the onions have turned golden and softened a little. Stir in the sugar and salt & pepper and cook on low to medium heat for 5mins to allow the onions to caramelise. Stir in the ale or beer and let the mixture bubble gently for 2 minutes. Cover with a lid and simmer on low heat for 20-25 minutes until all the ale/beer has been absorbed. You might want to try the onions at this stage and add more sugar if needed.
To assemble the sausage rolls, cut the bread rolls in half, add a generous layer of slightly cooled onion mixture, followed by a sausage and more onions on top. Add a generous dollop of mustard and/or ketchup. Serve with skinny chips and beer.