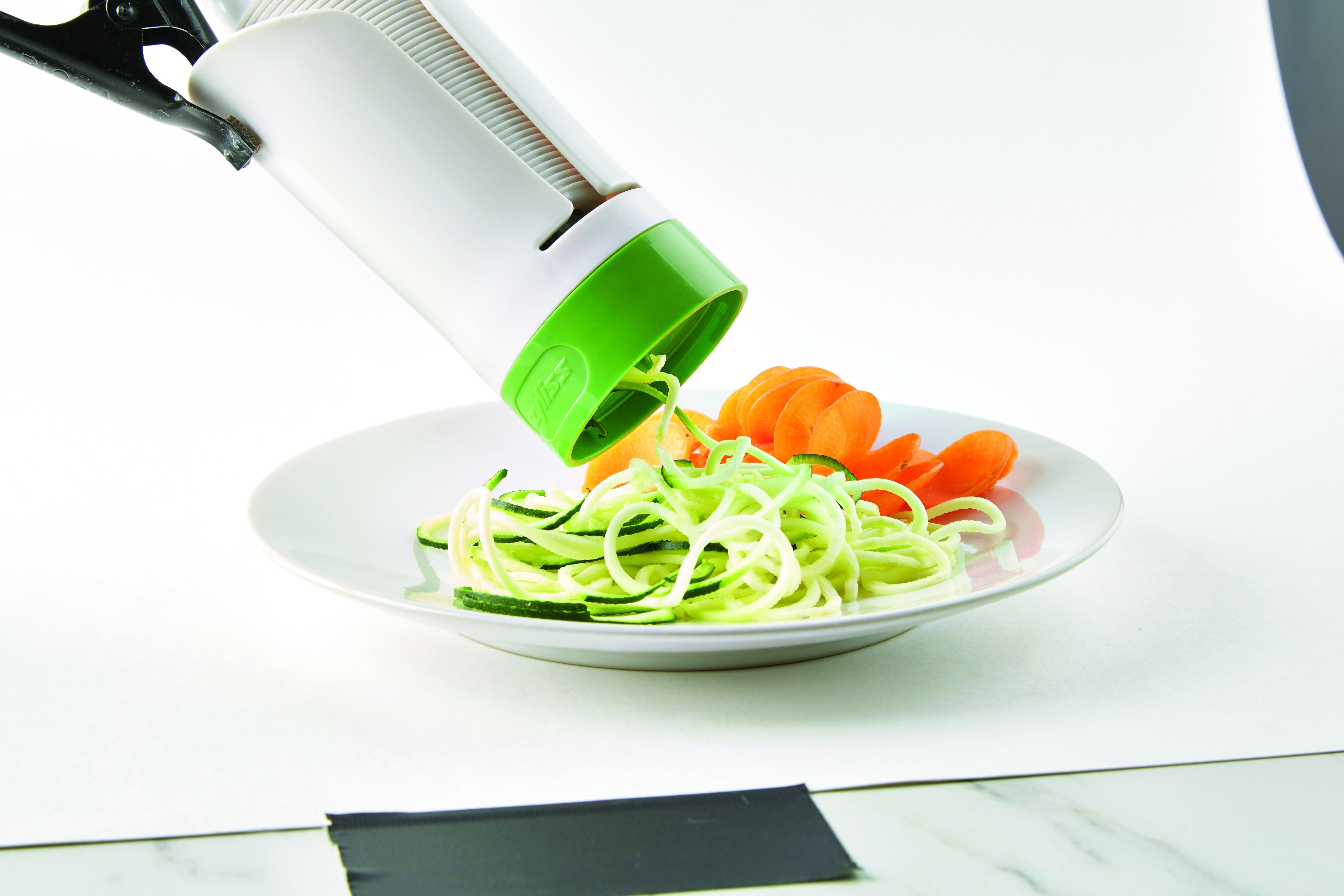 Product(s)
Ingredients
4 carrots (be sure to choose largish carrots which are of an even length rather than tapering)

2 tsp chopped fresh mint

2 tbsp chopped fresh coriander

Pomegranate seeds, to garnish
For the Dressing
4 tbsp olive oil

1 tbsp pomegranate molasses

1 tsp harissa paste

1/2 tsp ground cumin

Salt and freshly ground black pepper
Method
In a large bowl, whisk together all of the dressing ingredients.

Peel the carrots and

spiralize

using the ribbon blade. Cut into shorter lengths and add to the bowl of dressing. Toss thoroughly until well coated. Leave for 30 minutes.

Stir in the mint and coriander. Transfer to a serving dish and scatter with pomegranate seeds.