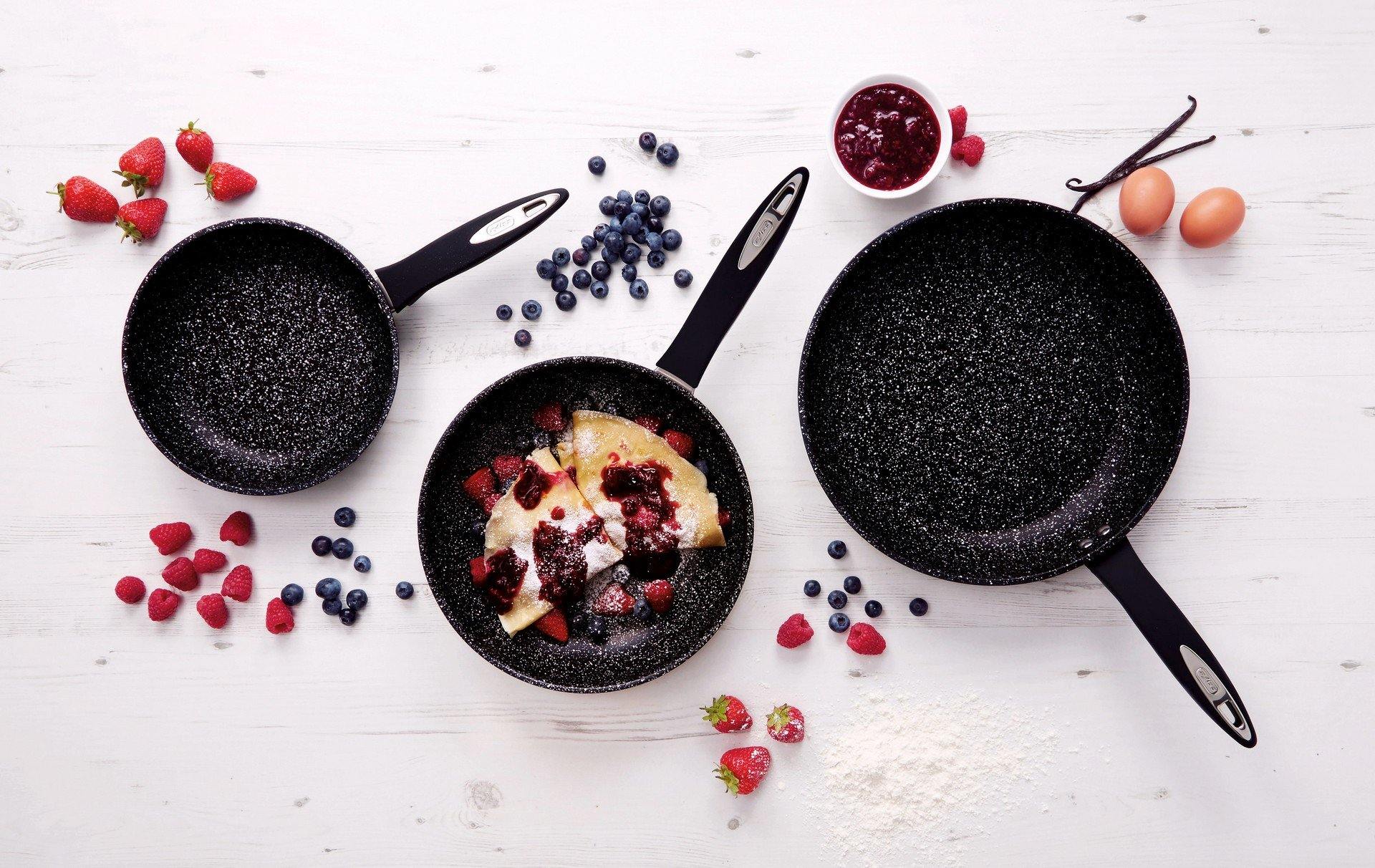 Prep: 5 mins
Cook: 15-20 mins
Product(s)
Ultimate Non-Stick Saute Pan & Lid 28cm
Ingredients
1 onion, thinly sliced

2 garlic cloves, thinly sliced

1 red pepper, de-seeded and thinly sliced

1 green pepper, de-seeded and thinly sliced

1 tsp hot smoked paprika

salt and freshly ground black pepper

2 400g cans of tomatoes

6 eggs

Chopped fresh coriander leaves, to garnish

Warmed tortillas, guacamole and yogurt or sour cream, to serve
Method
Heat the

frying pan

over a medium heat. Add the onion, garlic, red and green peppers and 2 tbsp water. Cook stirring for 10 minutes or until the vegetables are soft. Stir in the paprika and season with salt and pepper.

Add the tomatoes, bring to a simmer and cook on a medium heat for 5 minutes or until the sauce has reduced and thickened slightly.

With the back of a spoon, make six indentations in the tomato sauce. Gently crack an egg into each one. Season the eggs with salt and pepper then cover the

pan with the glass lid

. Cook for 10 minutes or until the eggs are cooked to your liking.

Scatter the coriander over the dish. Serve on warm tortillas with guacamole and yogurt or sour cream.