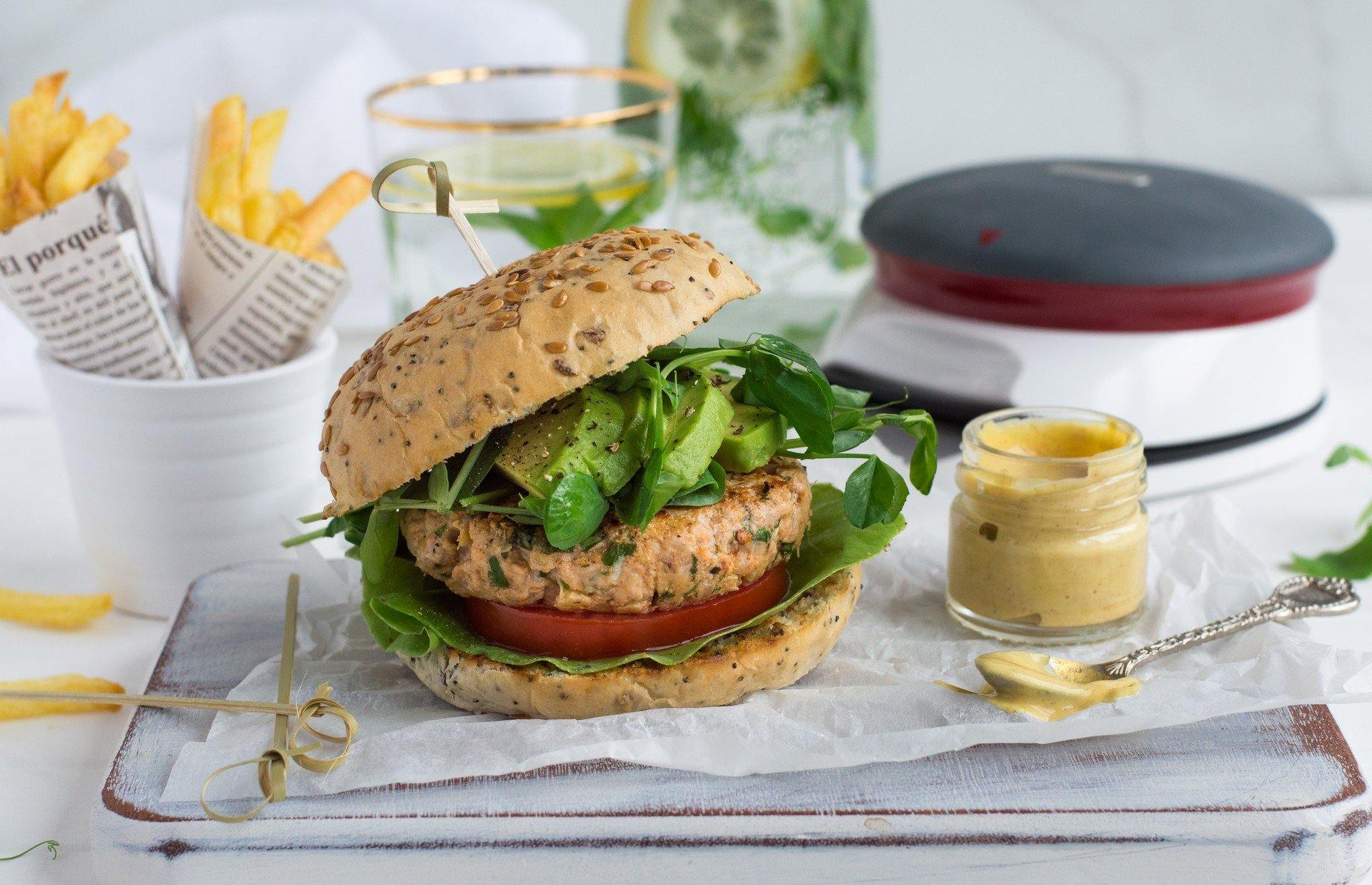 Prep: 10 mins
Cook: 10 mins
Product(s)
Ingredients
150g fresh tuna steak

2 shallots, finely diced

1 tbsp fresh ginger, finely grated

1 tbsp Dijon mustard

1/4tsp wasabi mustard (optional)

1 tsp smoked paprika

¼tsp chilli flakes

Juice of ½ lemon

1tbsp fresh coriander, finely chopped

1tbsp olive oil

1 tomato, sliced

2 lettuce leaves

½ avocado, finely sliced

A handful of pea shoots

2 seeded buns
Method
Chop the tuna steak until very fine and transfer into a large mixing bowl. Add the rest of the ingredients into the mixing bowl and mix well. You might want to use your hands at this stage. Divide the mixture into 2 balls, transfer onto

Zyliss burger pres

s sprayed with a little oil and press gently to flatten the burger to the desired thickness.

Heat up 1 tbsp olive oil in a pan. When the pan is hot, gently slide the tuna burgers into the pan and fry on each side for 5 minutes until golden and hot through the middle.

To assemble the burgers, slice the buns in half, place the lettuce leaves at the bottom of the buns followed by sliced tomatoes, tuna patties, pea shoots and avocado slices. Add a dollop of mustard if desired.