Radicchio and Gorgonzola Baked Risotto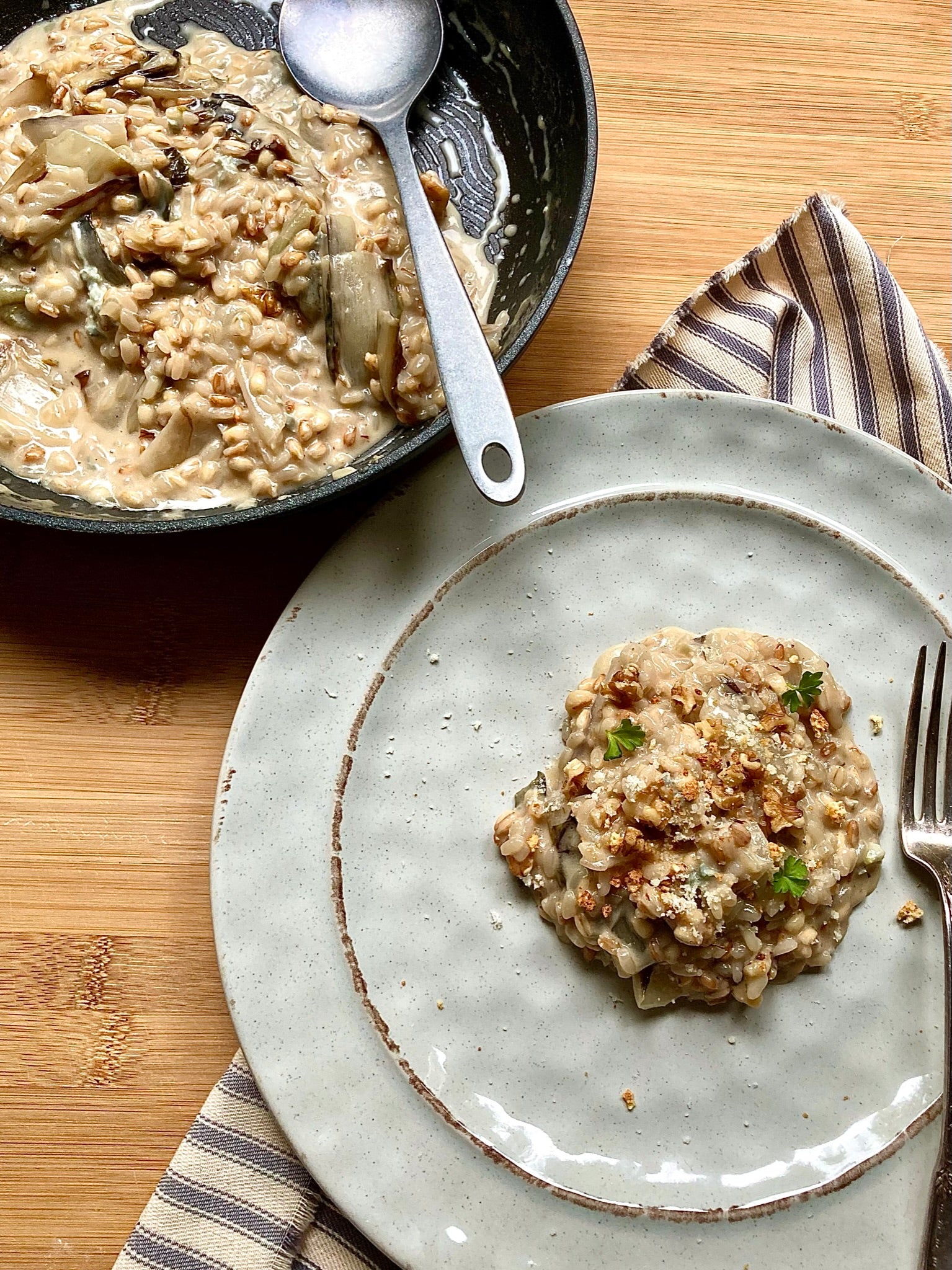 Our guest blogger and MasterChef UK contestant Sofia Gallo @in_cucinacon_sofia shares this delicious recipe for Zyliss UK. Give it a go yourself and show off your results using #sophiagalloXzyliss
Sophie says: "I absolutely love a dinner party and once you try this recipe, you would want to try it again with different combination of flavours. The baked risotto will give you a great opportunity to enjoy your guests and the party, and still impress with a faultless and al dente dish."
Prep: 5 minutes
Cook: 25 minutes
Difficulty Low
Serves 2
Ingredients
160 g of carnaroli rice
½ shallot finely chopped
25g butter
½ glass of white wine - optional
100g Gorgonzola cheese
120g radicchio
500ml vegetable broth
grated parmesan to taste
Method
Pre-heat the oven to gas mark 6 or 200 C°
To an oven proof dish, add the butter and shallot and soften.
Add the rice and toast for about two minutes. If using the wine, pour now and let the alcohol burn off.
Add the radicchio, the vegetable stock, give the rice a shake and place in the oven covering the dish with a tight lid.
After 15 minutes, take the casserole dish out, add the gorgonzola and place back in the oven for about 5 more minutes.
Before serving, add grated parmesan and enjoy.
TIPS: 
Use carnaroli rice as oppose to rice. Carnaroli is a thinner and elongated grain and will keep the bite and will not overcook.
Prepare in advance and reheat when you are ready to serve.
You can add thyme and walnuts for an additional flavour note.